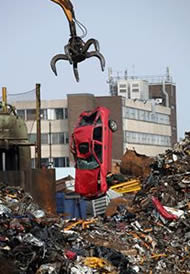 Featured Companies
Exactly What Do Salvage Yards Do?
Salvage yards are typically considered junk heaps where worthless vehicles sit and rot for decades. While it is true that some of the vehicles in a salvage yard are pretty worthless and cannot be used for much more than scrap metal or homes for rodents, there are many vehicles in salvage yards that are incredibly valuable and can be used for a variety of different purposes. If you judge an entire salvage yard simply on the basis that there are many cars that are not valuable, you might miss out on a discovery of a car that can be restored or that contains parts that can be used to restore another vehicle. Shopping at salvage yards is very similar to a treasure hunt. Often, you will be tracking down dead ends with no profitable results, but occasionally you may land on the jackpot and find something great at a salvage yard.
Restorable Vehicles For Cheap
One common find at salvage yards is restorable vehicles. Many salvage yards rank their vehicles according to how likely it is to be easily restorable. Category A and B vehicles are nearly impossible restore, but other category vehicles like C, D and X vehicles are very restorable and are often quite easy to restore. Category C vehicles require the most work. These vehicles may require so much in restoration costs that the price of fixing the vehicle is greater than the worth of the restored vehicle. However, category D vehicles are often in pretty good condition, and these cars can often be affordable restored. Sometimes consumers stumble upon category X vehicles which are vehicles that were stolen but never claimed or repossessed. These vehicles may have sustained no damage whatsoever.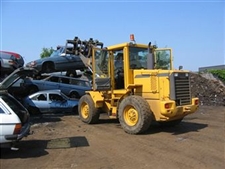 Inexpensive Replacement Parts
Another common find at a salvage yard is a variety of different auto parts that can be used in restoring another vehicle. When a car is in an accident that completely destroys the body of the vehicle, that car's inner parts are often left in fairly good condition. You can save a bundle of money on vehicle restoration when you pick and choose parts from several different vehicles in a salvage yard. Buying salvageable parts instead of parts from a mechanic or auto dealer is an economically wise decision.
Money Making Potential
The greatest thing that you will find at an auto salvage yard is the potential to make money. If you have a knack for restoring or repairing automobiles or you know a reliable auto mechanic, you can buy cheap vehicles that require a bit of work, repair them or have them repaired, and turn around and sell them for a tidy profit. Many consumers spend their entire lives making a sizable side income by restoring and selling antique vehicles. A salvage yard can provide you with the vehicles, most of the parts, and also lists of interested individuals who may be looking for a newly restored vehicle. If making some money on the side sounds like a good idea to you, the salvage yard might be the perfect beginning place.
Comments for this post are closed