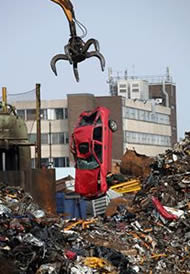 Featured Companies
Making Money With Salvage Yards - Why Not?
There are a few ways in which you can benefit by using salvage yards in your life. Sure, there are the obvious ones that you can go and get a part for cheap, but there are also a few other ways that you can make money or save money from a junkyard being in your neighborhood. If you are a smart business person, you can use them as a partner in several different ways. You can team up with them, work for them or even use them as a client of yours when you have the right equipment.
Join Forces With a Salvage Yard
Do you own a tow truck or have access to a tow truck? How do you think those vehicles all get in to the salvage yard to begin with? If you can get your hands on a tow truck, you can get a little business not only by hauling vehicles to the dealer to get fixed, but by hauling them to a salvage yard in order to be parked and sold for parts. Not every person wants to get their car fixed and not every car is fixable. So, they are delivered to the junkyard. When you work with the salvage yard, they can pay you a fee for delivering cars to their lot. When you work with several junkyards in the area making money for delivering cars, you might even get enough to make it a full time job.
Another way to make money with a salvage yard is to sell your own vehicle to them. If you aren't going to get very much money for it as a trade in, because the engine runs great but the body looks horrible, or vice versa, you might be able to get more for it at the salvage yard. They will give you a great deal if your make and model of a car is very popular. The more popular your car is with the used parts market, the more money you will be able to get for it. If you only ever buy older cars, you might be able to see the salvage yard often with how many cars you turn in to them in your regular year.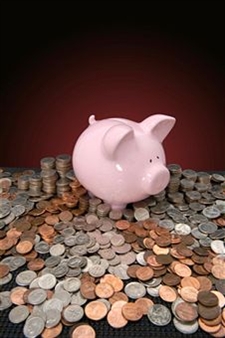 Lastly, a way to make money with the salvage yard is if you deal with auto parts or have an auto parts store. Not all cars on the road are new, therefore, there will be people who require parts from all makes and models of cars, some dating back fifty years or more. If you can work with salvage yards to keep you stocked in old parts, then you might have a great niche business to run. People will search all over the country for a part to fix or restore a vintage car, and if you are the one who runs that website where the part can be easily found, then you are in luck and will have a lot of business in the future.
Comments for this post are closed