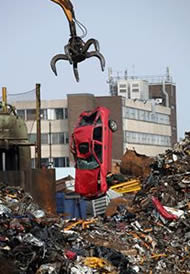 Featured Companies
How To Use A Salvage Yard In A Nutshell
Are you a person that loves to find a bargain, especially when it comes to finding something in salvage yards? No matter what your bargain might be on, are you happy that you saved a few bucks on the purchase of it? There are all types of people who like to save money, from the ones who save on groceries in the store with coupons to those who buy used clothes at garage sales and to those who like to buy used parts at the salvage yard. If you have never used a salvage yard before, how does it work?
Find A Local Salvage Yard
To begin the process of saving money on car parts, first you have to find a salvage yard in your area. There is usually a junkyard or a salvage yard on the outskirts of every major city or at least one within a short drive away from a city. The more rural your city is, the more salvage yards you will probably have to choose from, simply because of the space you have. Salvage yards take up a lot of room, since there are sometimes a lot of cars lined up as inventory in the junkyard increases over the years.
Once you find a salvage yard, then you have two options. The first option includes a phone call directly to them. You can ask for directions or see if they allow people to come in and browse what they have. For people who like to tinker on cars or for those who like to just pick up pieces to have on hand just in case, then they might want to just look. There are others though who are busy and only want to get in, get a part and get out and work on the car. When you call the salvage yard, you can ask if they have a piece in stock before you waste your time driving out there and seeing in person. They usually keep good records of what cars are on the lot and what pieces are left on the car, so when you ask, they should be able to give you a yes or a no or call back in a few minutes after they have found out.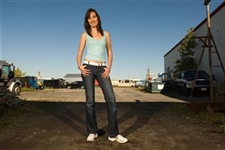 The next option includes a visit to the salvage yard itself. Some salvage yards are huge and have been in business for dozens of years. These type of yards will attract people who collect and tinker on old cars, simply because they have years and years' worth of old cars and pieces on the lot. The pieces can be purchased without having to call ahead. Some junkyards will allow you to browse with a person to accompany you through the lot. Shopping in the lot by yourself might not be allowed, simply because of the hazards that are possible with all of the sharp metals pieces and injuries that can occur when people are by old machinery and parts.
Comments for this post are closed