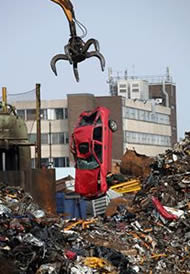 Featured Companies
Finding Local Salvage Yards
When you need spare parts to a car, are there any options besides going to the dealership in your area and buying them brand new, for an outrageous price? Actually, you do have a few options and you might be surprised at how little this option might cost you. It will require a little bit of work on your part, especially if you have never done it before. But once you have the knowledge and the idea, then you can also use it in the future and keep saving money with this knowledge that you have gained. What is "it" anyway? It is finding parts at a salvage yard, which is also known and a junkyard.
Salvage yards are where cars, trucks, SUVs, RVs and any other type of vehicle are laid to rest once they are no longer wanted by their owner or they fail to run anymore. The cars and trucks might not run or look the best, but there could be valuable parts left on these vehicles that people will want in the future. Therefore, the salvage yard becomes a place to go.
For some people, the salvage yard is just like an antique store or even a garage sale. Think of all those used parts that you could get, for a fraction of the cost as what it will cost brand new. For people who love to tinker on cars or someone who drives an older car that can't get parts art a dealer or auto parts store, then the salvage yards become very important to them. But how do you find a local salvage yard?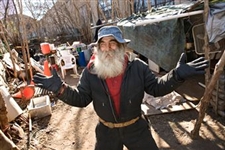 Locating Local Salvage Yards Online
Salvage yards can be found just like any other type of store is found; on the Internet or in the phone book. Look in the phone book and see what you can find under salvage yards or junk yards and see if you are in luck. If you don't happen to find one that way, then you can also try the Internet and doing a search with your city and then salvage yard. If there isn't one in your city, the ones closest to your region should also pop up.
Make some phone calls and see who has the best hours for you to come and look around. If you don't have a specific part in mind, they might let you look around. If you do have a piece in mind, ask to see if they have it in stock. The office staff keep good records about what vehicles they have in their lot. They manage the car's make, model and year, so they can go right in to the database when someone calls and see what they have available. They might even be able to give you a price over the phone, since you know the exact part you need. If they don't have it, they might be able to get it for you from aother salvage yard or you can call on your own.
Comments for this post are closed